All my knitting patterns are suitable for everyone, from the complete beginner to the advanced, more technical knitter. Each pattern provides full, detailed and easy-to-follow, step-by-step instructions to guide you through every stage of the toy.

Don't worry if you can't get hold of a particular yarn, or your tension isn't correct. No two toys will ever look exactly the same, even when knitted from the same pattern. Every stitch you make and every knot you create has its own distinctive personality.

To buy any of my knitting books, simply click on the links below: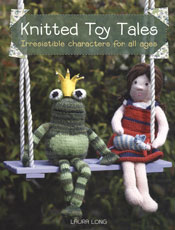 Irresistible characters for all ages
by Laura Long
All your favourite classic toys in one book, including the Three Bears, the Owl and the Pussycat and Rag Dolly. With easy-to-follow instructions and plenty of helpful hints and tips, both beginners and more advanced knitters will soon be creating beautiful characters in Laura's signature style.
Click here to buy.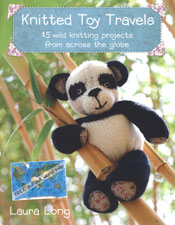 15 wild knitting projects from across the globe
by Laura Long
A follow-up to the best-selling Knitted Toy Tales, Laura takes her knitters on a journey around the world, creating parrots, monkeys, kangaroos and a host of exotic animals in this fun, step-by-step guide.
Click here to buy.
Knit 18 champion athletes and a handsome horse
by Laura Long
From synchronised swimmers and wrestlers to cyclists and rowers, you can knit and dress your favourite sporting heros thanks to Laura's easy-to-follow patterns.
Click on the book cover for a sneak preview of the Olympknits characters.
Click here to buy.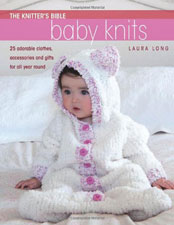 by Laura Long
25 adorable clothes, accessories and gifts to knit for your baby. With easy-to-follow techniques, this book is perfect for both beginners and experts.
Click here to buy.